A Building Energy Rating (BER) Certificate determines how energy efficient a home or dwelling is. The scale ranges from A1 (the best possible score) to G, with a similar colour coding system to what you will find on your household appliances.
The score is generated by assessing light, hot water and ventilation usage during standard occupancy in the given space. By using the scale to calculate energy performance, it is easier to pinpoint any problem areas and reduce your energy bills.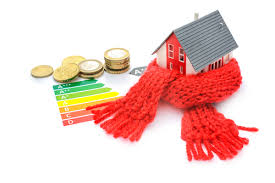 As well as a measurement for energy, a BER Cert includes a bar chart to measure emissions of carbon dioxide (C02). Ideally, a low output will be the most considerate to the environment. Our certified BER assessor will also write an Advisory Report, which provides detailed analysis for different areas (e.g. floors, windows, fan and vents).
A low/medium/high guide summarises the affordability and the positive impact towards energy efficiency of an assessor's suggestions.
A BER Cert is required if a brand new home is being occupied for the first time, either as an owned or rented accommodation. An occupant/landlord who currently owns a property for sale/rent must also provide the BER Cert to prospective buyers/tenants and ensure it is readily available for advertisements.
There is no set price for a BER assessment to be carried out, but costs will vary depending on the type of property owned (e.g. 2-bedroom apartment, 3-bedroom semi-detached). Call us today on 01 281 9929 or 086 846 6205 to find the right price for you.
If you wish to improve your score to save on energy costs, some of the most common jobs required to improve a BER rating include:
Fitting a new boiler in place of a worn-down or uneconomical model.
Providing increased insulation for walls, floors and the attic.
Installing windows with greater glazing and heat retention.
Upgrading heating controls to more modern systems.
CMC LTD. – Offering total building solutions and services all over Leinster.