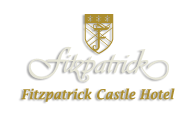 " CMC Carpentry have been our partners for refurbishment and construction work for the last 3 years. They have completed large repairs and renewals to our extensive roofing. They also have completed a full renovation of 40 of our guest bathrooms. We have always found Colm and his team to be competitive, obliging, timely, professional and I would not hesitate to recommend them."
Colm Murphy and his team recently completed an attic conversion for me.

From the outset Colm Murphy was punctual. He explained every step of the procedure and the necessary preparations.

His team were neat and efficient workers. Each day they had a designated job to do and that job was completed by the end of that day. In fact the job finished two days ahead of schedule.

The result of their work has turned out to be really terrific, beyond my expectations. In addition the team was friendly, trustworthy and left the 

house spotless when they had finished.

Colm himself showed no hesitation in answering any of my queries, advising me where necessary. Colm Murphy's work is of such a high standard that I would unreservedly recommend him for any building job.

This has been the best building experience in a lifetime of getting jobs done and in fact my neighbours now have booked Colm for their attic conversion having seen his work at my house.

I certainly got value for my money and I am so happy !

Dairina  

I highly recommend Colm Murphy. 1)v punctual. At my house at 8.15am daily 2)takes on one job at a time 3)Competitive 4)Reputable. I didnt know Colm beforehand. Obtained him threw tradesmen.ie 4)crew friendly 5)no messing and tidy 6)comfortable to leave him in the house U r welcome 2 contact me in relation 2 any of the pts above. The job entailed, removing the wall between my kitchen&dining room. Velux Window, new rads& lighting, laying floors,understairs storage.I have recommended Colm 2 family

Colm & his team were efficient, clean, hardworking, and friendly. We were delighted with work done and would highly recommend him

Score: 10/10
Colm/CMC has just finished a kitchen extension for us. The whole project went so smoothly. We were told initially it would take 6 weeks and Colm and his team finished it in 5 weeks.We had no problems whatsoever. Colm and the lads working with him were a pleasure to deal with, really efficient and came up with great ideas for us along the way. Our ext. turned out great and was very reasonably priced compared to other quotes.  I would have no hesitations whatsoever in recommending Colm to anyone.


Score: 10/10
Colm has completed this job in accordance with the specification & budget. He also undertook to solve an historical plumbing problem, thus preventing future plumbing issues. He managed a few small extras and issues were dealth with as they arose during the build. He has a friendly crew, willing to help with irregular items. The site outside was kept contained and tidy. I am very happy with the result and would use Colm for future jobs. Thanks Colm.

Just a note of thanks to Colm Murphy from CMC Ltd and his team who did a cracking job for us. We had them do an attic conversion back in April (our neighbours are now using him for building work) and then we had a large extension done in July. We were happy enough from when he did the attic conversion for us to be able to move abroad for 4 weeks knowing that the build was in safe hands and we are delighted with the results..

Recently Colm Murphy Construction Ltd carried out some building restoration on my garden room in Bray. The entire job was completed on schedule, within budget and with the minimum of disruption. I am really pleased with the results and wish Colm and his team well. I would have no hesitation in recommending Colm for any construction work.